Source:本站Final update:2023-02-16 18:53:27 Author:佚名 Browse:23second
The Netherlands is examining establishing new LNG terminals from 2024 onwards after it reported 'virtually' no Russian gas was now entering the country via pipelines.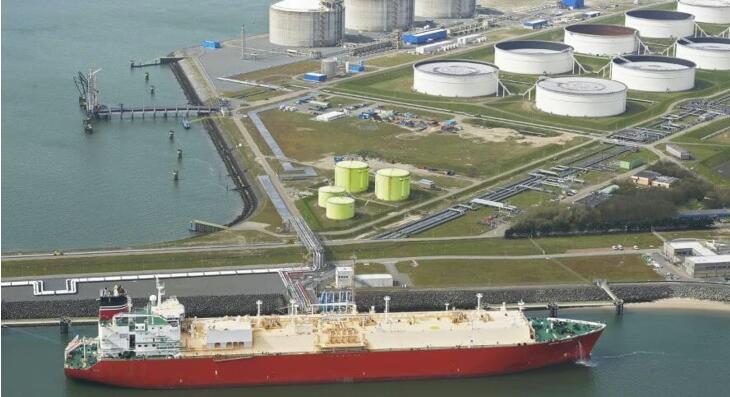 Efforts are also being made to further increase the capacity for importing LNG, following last year's doubling of capacity. Both the new Eems Energy Terminal and GATE terminal offer scope for such further expansion, according to the Ministry of Economic Affairs and Climate Policy.
The percentage of LNG imported from Russia has halved to 15% now, with deliveries still arriving by ship. The reduction in gas imports from Russia has largely been offset by importing LNG, but also by doubling gas imports from Belgium and increasing gas imports from the United Kingdom.
A number of measures are being implemented in order to ensure sufficient gas supplies for next winter. The gas storage facilities will once again be required to be at least 90% full, enough for around a third of the Netherlands' annual use. That gas will however also be used by other European countries. When it comes to imports, including of LNG, the Netherlands is working at EU level on a joint purchasing action plan.
Rob Jetten, Minister for Climate and Energy Policy, said shortly after the outbreak of the war in Ukraine, it set the target of curbing energy imports from Russia to the greatest extent possible, as quickly as possible, in order to stop contributing to 'Russia's war chest'.
"That's because more than 60% of Russia's government revenues were derived from exports of fossil fuels," he said. "We've been making strenuous efforts since then to find alternative sources, save energy, accelerate the energy transition and mitigate energy price rises where possible.
"We continue to work hard to ensure that the current demand for gas is met, for instance by facilitating increased imports of LNG from diversified, more stable regions, ensuring that gas storage facilities are adequately filled, organising joint gas purchasing at EU level and saving energy."
The GATE terminal, a joint venture of Gasunie and Vopak, is the LNG import terminal located on the Maasvlakte near Rotterdam entrance. Three storage tanks each have a storage capacity of 180,000cbm.
Gasunie subsidiary EemsEnergyTerminal has developed a new floating LNG terminal in the Eemshaven area in response to gas supply insecurities and a desire to be less dependent on Russian gas. The intention is to use this site in the future to import green hydrogen.